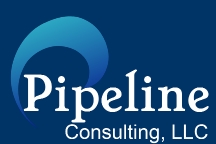 Executive Search and Recruitment
Pipeline Consulting, LLC provides executive search and recruitment services the "old fashioned way". That is, we talk to people multiple times in order to determine what their needs/wants/interests are. We pride ourselves in our ability to build relationships with the clients we work for, and the candidates we work with. We do not utilize job postings to bring people and companies together, as many of our clients can do that for themselves. Because of our Healthcare industry specific focus, our detective work is constantly ongoing as our team of dedicated consultants is always looking for that next great talent to discover. Most of the people we work with as candidates are/were not looking for a new position when we first call them, but value the insights and industry knowledge we possess as an asset to their career progression.

Our clients also greatly value our expertise, many of whom ask us to keep our eyes open for the "best available athletes" that may be out there even when there is no need present. They understand that finding great talent is not just for when you have a pressing need, but rather is an ongoing process. Our goal is to make our client companies stronger than when we began working for them, thus creating a win-win partnership. As we tell all of our clients, we don't look to fill all of your positions, just the ones that are vitally important to your company's continued growth and success.

At the end of the day, the companies we enjoy working with the most are those that value their employees as the #1 resource and understand that without a strong team there would be no strong company. We look forward to working with you, and to your continued success!